Airport: In recent years, drones "flying black", especially the incidents of invading the airport clearance protection area, have frequently occurred, seriously threatening the normal operation of the airport and the safety of passengers.
Important event sites: conference sites, such as large international conferences, major home diplomatic events, sports competitions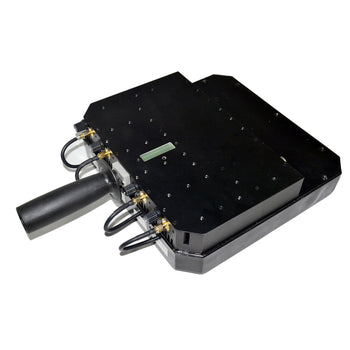 Prisons: Prisons have high privacy to prevent information leakage
Military Administrative Areas: Article 15 of the Law on the Protection of Military Facilities prohibits personnel, vehicles and ships from entering the military restricted areas other than the management units of land and water military restricted areas, and prohibits photography, video recording, recording, surveying, surveying, depicting and describing the military restricted areas. Aircraft are prohibited from flying at low altitudes over military restricted areas. However, unless approved by military organs at or above the military region level
Large-scale concerts: Large-scale concerts are one of the most crowded places, and one of the security plans will have security measures to prevent drones from intruding.
Drone jammer can prevent drones from taking pictures, control or force drones to land.